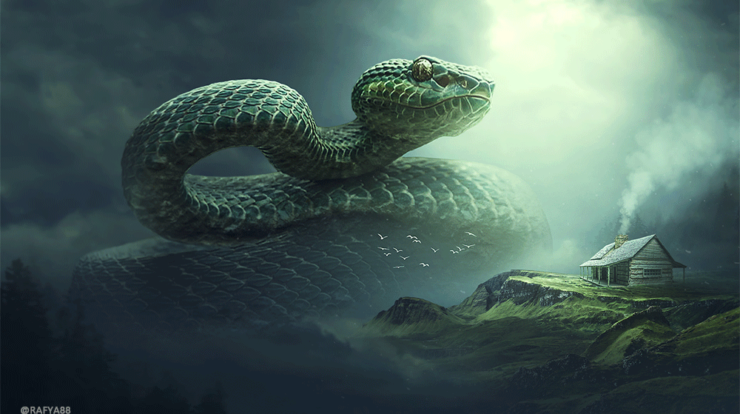 Hi.. welcome back.. In this tutorial, I'll show you how to create a fantasy photo manipulation "Big Snake" using photoshop. This simple tutorial is great for beginner photo manipulators and will show you how to quickly combine photos, warp them into scene, and add some color effects that eliminates all need for color matching.
Here I used a dark clouds background, and put a snake there and make it look big like a monster, I also put a house that looks small, and give it a turquoise atmosphere.
Check the following video to see how the editing process goes:
Download all Stoks Resources from link below:
Thank you and hope it is useful.